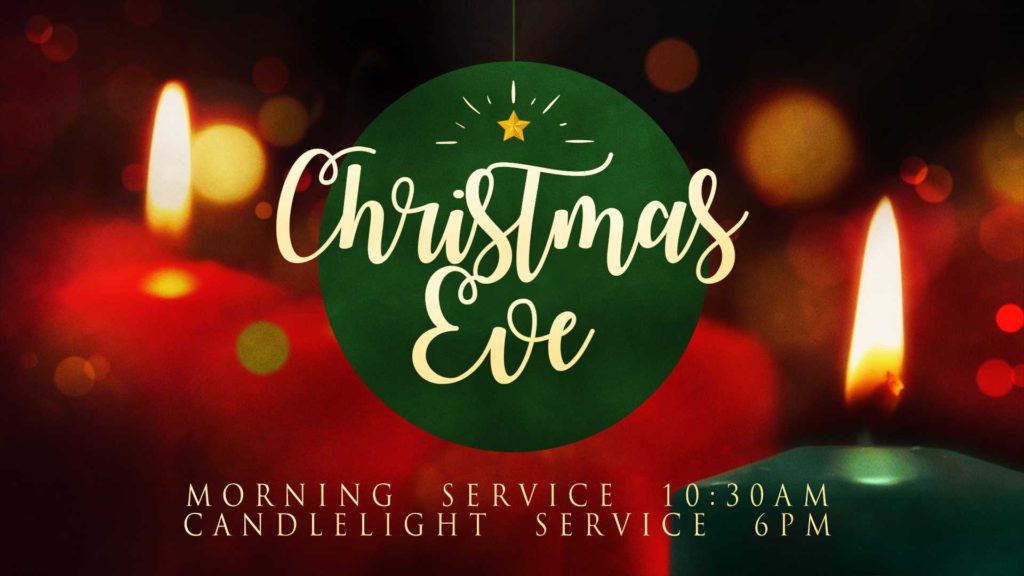 Christmas Eve is THIS Sunday!
We will have one Sunday morning service at 10:30am and one Candlelight Service at 6pm.
Both will have the birth of Jesus at the center of the message but only the 6pm service will incorporate singing by candlelight. The Marina will be in session at 10:30am and 6pm will be a family-style service.
Share this information with friends and family as many desire to celebrate the birth of Christ with a church family, so why not invite them to yours!