Leadercast 2018 – Lead Yourself.

The world is looking for great leaders to follow.
In order to become those leaders to the outside, we have to lead ourselves first. We must walk the walk. It's like the flight attendants tell us: "Please remember to wear your own oxygen mask before helping others."
In 2018, Leadercast will focus on that very concept. How do you lead yourself effectively? How do you develop your core principles and values so that your leadership is an outpouring of your innermost self? And how much more will those who follow you benefit from your leadership when you lead yourself well?
Throughout the year, a variety of live events, digital learning platforms, and interactive tools will explore these questions to help you understand how to lead yourself first.
At Leadercast Live 2018, the speakers who will take the stage will inspire you to lead yourself well first so you can better lead your families, organizations, and communities after. This includes author and speaker Michael Hyatt, who will share his thoughts on personal productivity, authentic leadership and how to build more margin into your life. Michael's leadership and personal coaching is highly sought after, and it's a gift to learn how to lead ourselves from someone who practices what he preaches.
Andy Stanley
Leadership Communicator and Best-Selling Author
A powerful leadership communicator and best-selling author, Andy Stanley is considered one of the most influential speakers in America. He is the author of 20-plus books, including Deep & Wide; When Work & Family Collide; Visioneering; and Next Generation Leader.
Carey Lohrenz
U.S. Navy Pilot, Speaker & Trainer
Carey Lohrenz knows what it takes to win in one of the highest pressure, extreme environments imaginable: in the cockpit at Mach 2.As the first female F-14 Tomcat Fighter Pilot in the U.S. Navy, having flown missions worldwide as a combat-mission-ready United States Navy pilot, Lohrenz is used to working in fast moving, dynamic environments, where inconsistent execution can generate catastrophic results.
Kat Cole
COO and President, North America Focus Brands
Kat Cole's improbable rise from working as a Hooters Girl to running a billion-dollar brand in under two decades is an exemplary story of grit, service and hustle. Her belief system about how to do business and make tough decisions, her strategy around building brands, managing change and innovating business models, and her unrelenting commitment to serving others have continued to prove successful.
Ian Morgan Cron
Bestselling Author, Psychotherapist, Enneagram Teacher and Speaker
Ian Morgan Cron is a bestselling author, psychotherapist, Enneagram teacher, Episcopal priest, and the host of the popular podcast, Typology. His books include the novel Chasing Francis, the spiritual memoir Jesus, My Father, the CIA, and Me, and The Road Back to You: An Enneagram Journey to Self-Discovery.
Jen Bricker
Acrobat, Aerialist, Author, and Speaker
Born without legs, Jen's biological parents left her at the hospital. One would think she would be destined for a life of hardship. However, the hand of destiny brought her anamazing adoptive family, who gave her one simple rule, "Never say the word, Can't."As a child, Jen was obsessed with gymnastics and her idol was Olympic gold medalist Dominique Moceanu.
Jim Loehr, Ed.D.
Co-founder of the Human Performance Institute
Dr. Jim Loehr is a world-renowned performance psychologist and author of 17 books including his most recent, Leading with Character. He also co-authored the national bestseller The Power of Full Engagement. Dr. Loehr's ground-breaking, science-based energy management training system has achieved worldwide recognition and has been chronicled in leading national publications including the Harvard Business Review, Business Week, Fortune, Newsweek, Time, US News and World Report, Success, Fast Company and Omni.
Joe Torre
Hall of Fame Baseball Manager
Joe Torre was inducted into the Baseball Hall of Fame in Cooperstown, NY on July 27, 2014 and the New York Yankees retired his Number 6 at a ceremony at Yankee Stadium the following month.Joe is currently the Chief Baseball Officer for Major League Baseball. He was serving as Executive Vice President for Baseball Operations since February 2011.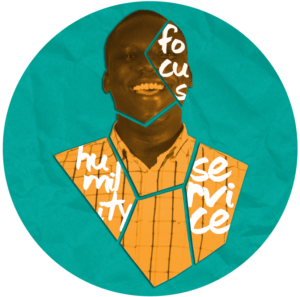 JOIN US AT THE
SAFEHARBOR HOST SITE!
Fri, May 4, 2018
8:00am – Breakfast
8:30am – Session 1
12:00pm – Lunch
1:00pm – Session 2
2:30pm – Break
3:00pm – Session 2
4:30pm – Close


Subject to Change