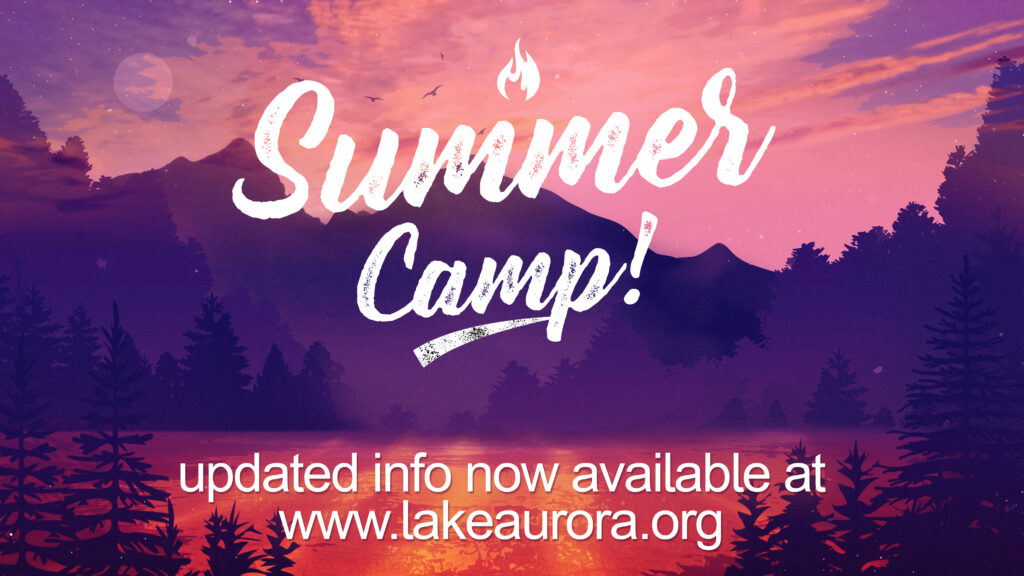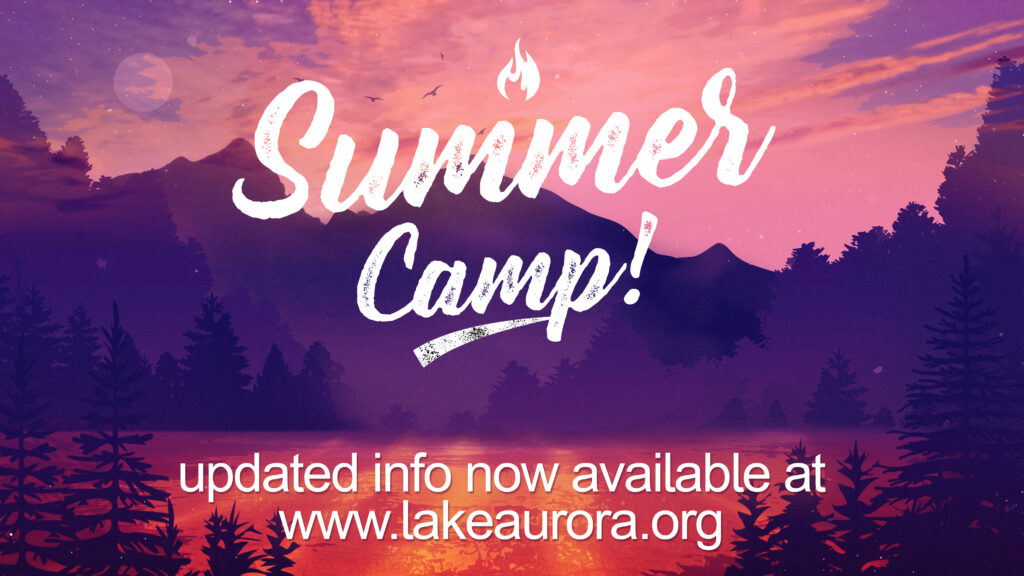 Summer is here, but COVID has changed our plans. While some summer camp dates have been canceled, Lake Aurora will continue the summer camp programs beginning June 21st, with limited capacity and additional precautions. All camp tuition is fully refundable, or can be applied to next year, should a week of camp be canceled due to COVID-19. Weeks fill up quickly so be sure to reserve your spot as soon as possible.
If interested in discounts and scholarships, contact Pastor Jeff.
Lake Aurora is a regularly supported ministry partner of Safeharbor Christian Church. Many of our students attend, and several Safeharbor adults volunteer throughout the summer to help provide a place for children and students throughout our state to grow in their develop a deeper connection to God. Visit www.lakeaurora.org for information and registration.
---