WELCOME TO BELONG

A STUDY IN THE BOOK OF EPHESIANS
BELONG is collaboration between Safeharbor and Lifepoint Christian Church. This 11-week study through the book of Ephesians as we discover together what it means to belong to God's great big family.

Check out the teaching messages from Sunday mornings at Safeharbor to the right, and follow up with your own individual study using the videos below and suggested study guide.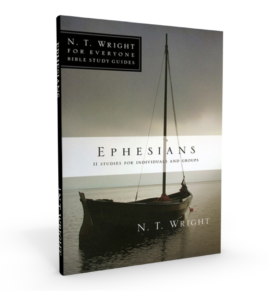 Watch the videos below and use the suggested study guide each and week to join the journey.

The "Ephesians for Everyone" study guide by N.T. Wright can be purchased at Safeharbor or online.
BELONG starts 9/11/16 and ends 11/27/16.
EPHESIANS TEACHING SERIES
Nov 20, 2016

You Belong to the Battle

Nov 13, 2016

You Belong to One Another

Nov 6, 2016

You Belong to the Light

Oct 30, 2016

You Belong to Something New

Oct 23, 2016

You Belong to a Great Calling

Oct 16, 2016

You Belong to Something Big

Oct 9, 2016

You Belong to The Mystery

Oct 8, 2016

You Belong To A Family

Sep 25, 2016

You Already Belong

Sep 18, 2016

We Belong to Something Special
WEEK 11
WEEK 10
WEEK 9
WEEK 8
WEEK 7
WEEK 6
WEEK 5
WEEK4
WEEK 3
Week of September 25, 2016
WEEK 2
Week of September 25, 2016
WEEK 1
Week of September 11, 2016