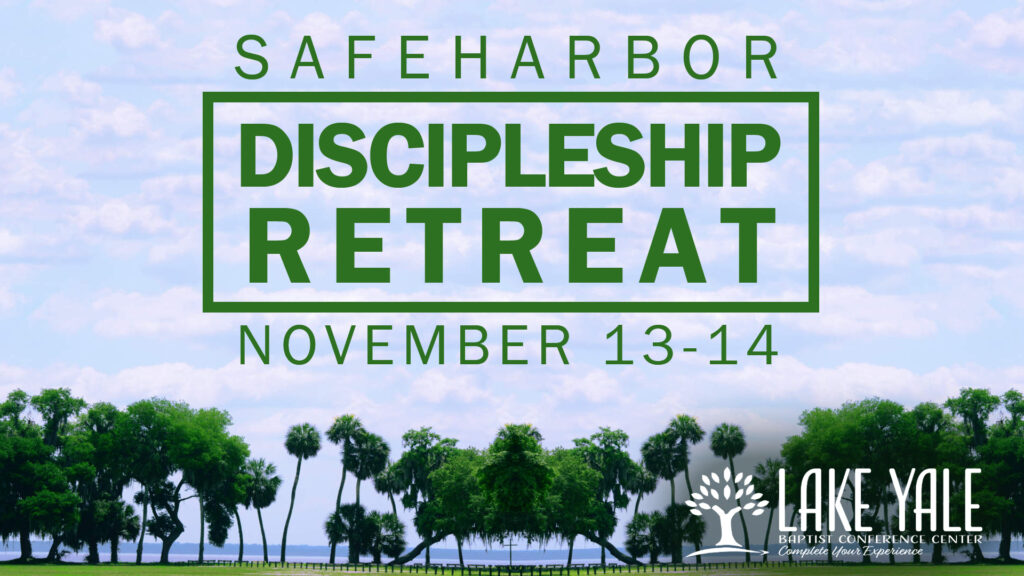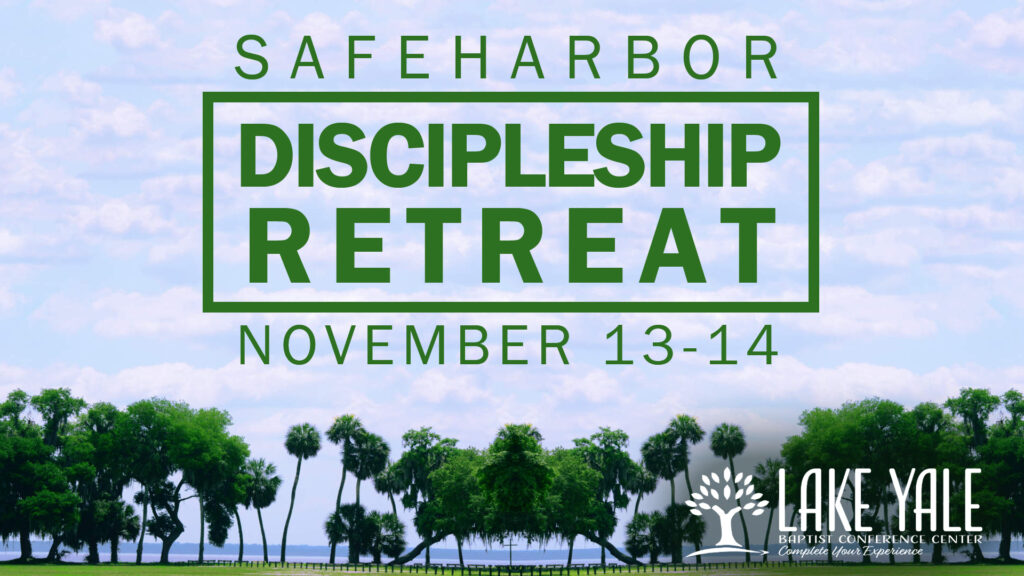 Have you ever wondered what it means to walk with God? What does that look like? How do I even incorporate that into my busy lifestyle? To help answer these questions Safeharbor is hosting a "Discipleship Retreat" at Lake Yale Retreat Center in Eustis, FL on November 13-14, 2020. Whether you've been a follower of Jesus for a lifetime, or you're just getting started, this is an opportunity to grow in our understanding of discipleship and deepen our experience of life with Jesus in a beautiful lake setting.
Some of our Small Group Leaders were able to get away for a retreat at Lake Yale last year. The experience was extremely encouraging for everyone who attended. We'd like to open that experience up to everyone at Safeharbor.
The cost of the retreat is $50/person or $80/couple, which covers accommodations & meals.
Do you have children? We want to remove as many obstacles as possible! We have arranged activities for children throughout the retreat. The cost is $20 per child, which includes meals & childcare. If an additional room is required, the cost is $50. If you have questions about the rooming situation, one of our pastors would be happy to give you the lowdown. Registration can be completed using the church center app or clicking on the link
Safeharbor-church.churchcenter.com/registrations/events/526423
.
---