Worship

Team

If you have the talent to sing or play an instrument you are always welcomed to to join. Our worship team serves by helping to create a worshipful environment during the service.

Go For Broke!
Men's Ministry
We are going to be launching a new men's ministry. We will explore what it means to be a Godly man in every area of of your life. Coming soon!

CALVARY
Safeharbor is a church that believes in serving each other and the community. Calvary helps members of the church and the community with physical needs.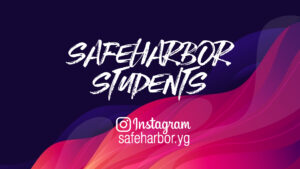 Youth Group
Sunday nights at Safeharbor, we invite students in grades 6th-12th to be a part of a traditional youth group, where we gather to build relationships with one another and together with Jesus.