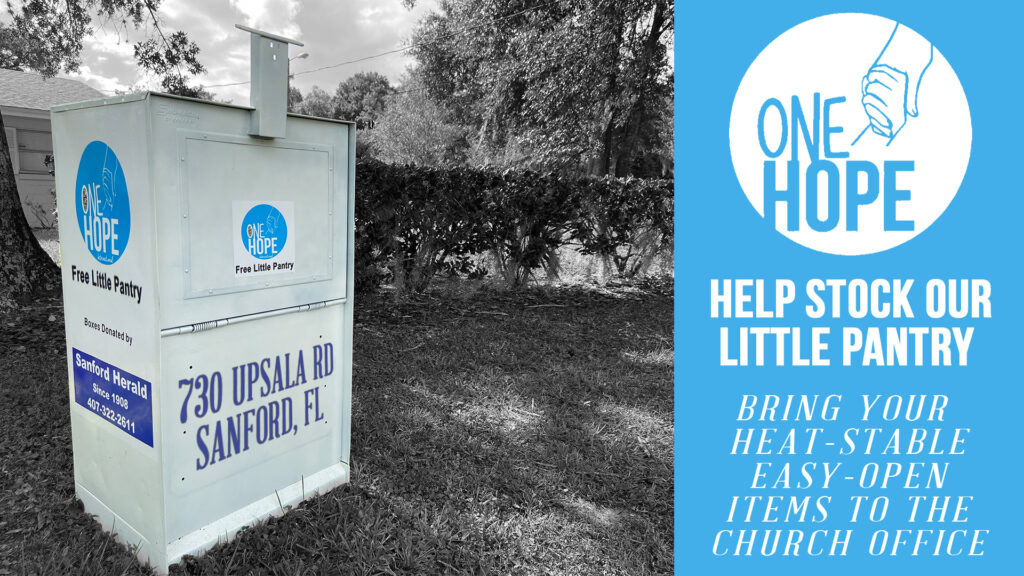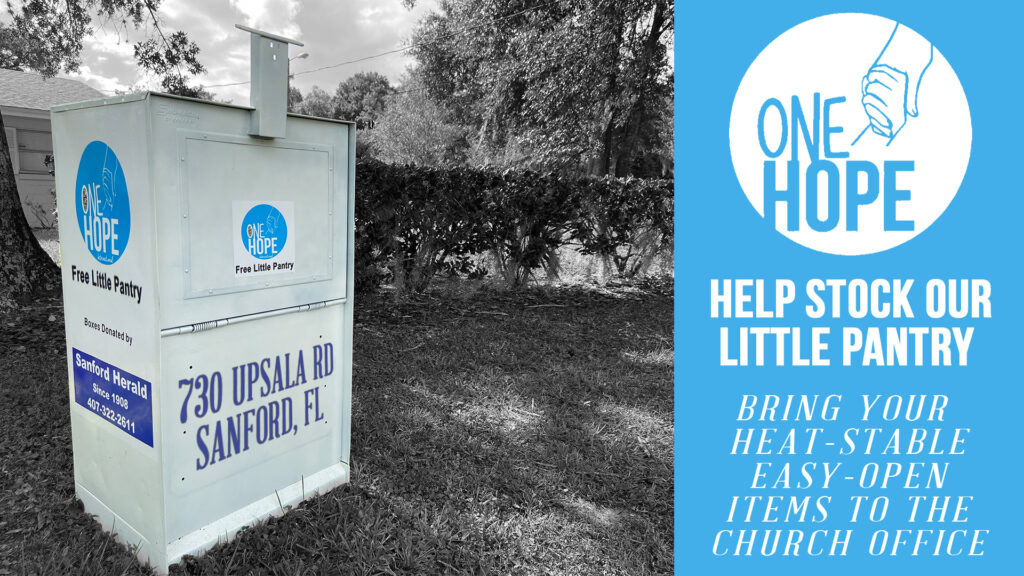 Have you seen our Little Pantry? We've partnered with One Hope, the Sanford Herald, and the City of Sanford, to participate in the "Little Pantry" initiative. You may notice little white boxes with the One Hope logo all over town. These former Newspaper boxes have been repurposed as places where those in need of a few essential food items can pick up what the need–no questions asked.
So how can you help? Easy!
Bring in non-perishable, easy-open, heat-stable food items to donate to the Safeharbor One Hope little pantry. There's a donation bin in Fellowship Hall. If you'd like to help keep our pantry stocked, email
Pastor Franklin
.
---