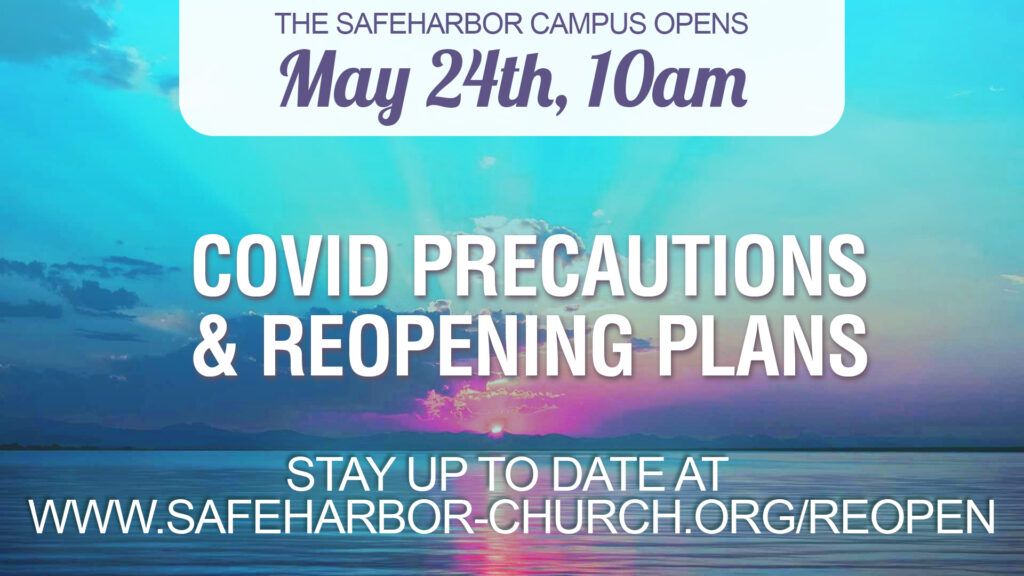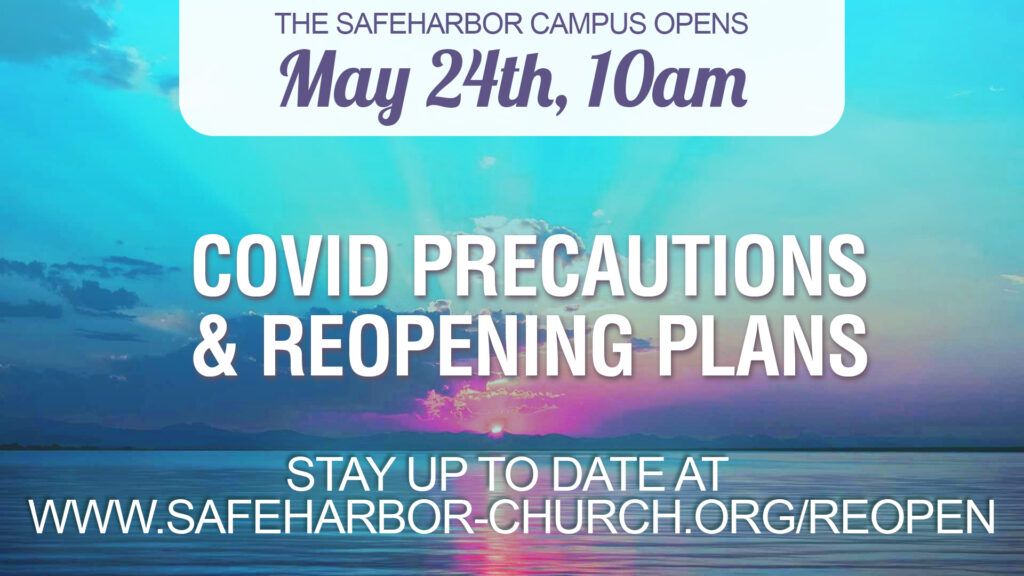 The Safeharbor Campus will open, Sunday, May 24th, 10am, with limited capacity.
Our facilities have been thoroughly sanitized on a weekly basis, and will be specially prepared for those in attendance this weekend. Stay up-to-date with our reopening plans at
www.safeharbor-church.org/reopen
. We could use a few extra hands to help sanitize our building after the service. If you're interested in helping, let a greeter know.
---