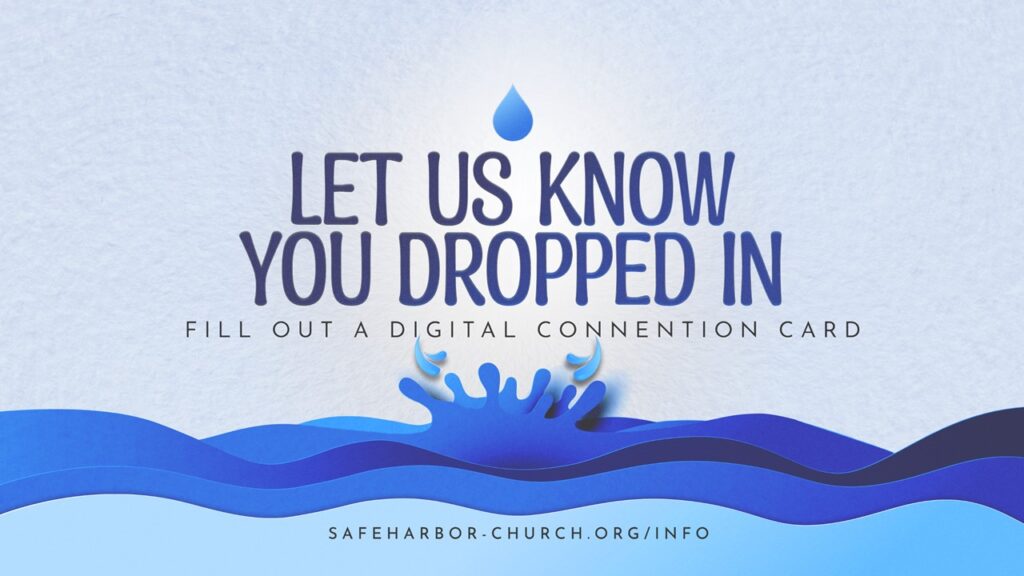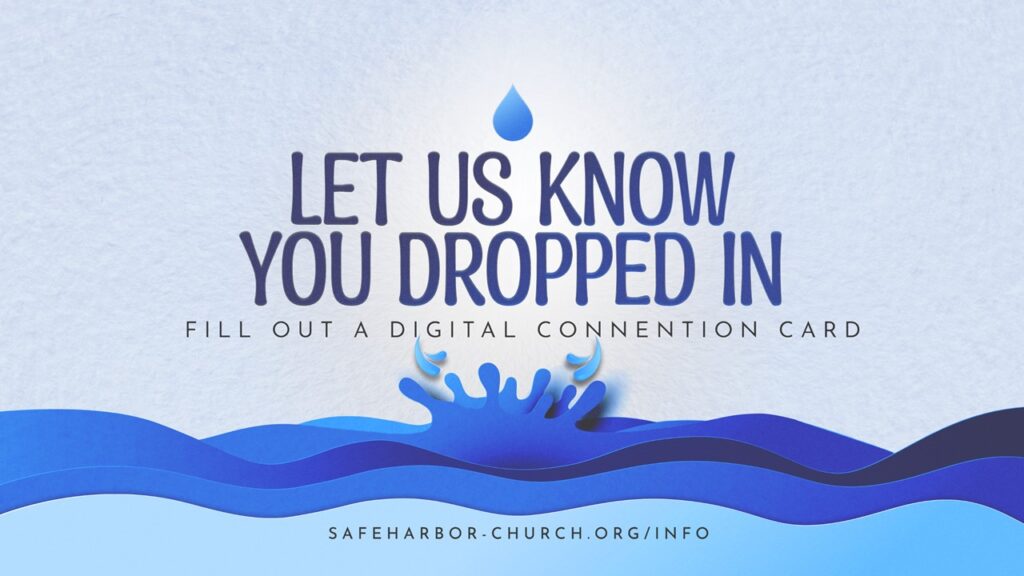 We're so glad you're here today!
We'd like to know a little bit about you, so that we can follow up and help you connect here at Safeharbor. Please fill out a connection card or click on the link to fill out a digital connection card.
Click here to share your contact info.
---
3 Responses to "Let Us Know You Dropped In!"