Why We Support Missions
Missions are vital for Safeharbor's purpose to be and make disciples of Jesus – nothing more, nothing less. Safeharbor Christian Church makes its home in a tiny little corner of the world called Sanford, FL. Yet, Jesus tells us to make disciples of people all over the world. So, how does a church like ours reach out beyond our own backyard, in to the world, and around the globe?
The Answer is Missions.
We used to designate 17% of Safeharbor's monthly income to our 6 missions partners, but as of 2015 we reduced it to 10% and added fundraising opportunities for several of them throughout the year. In 2015, with the added fundraisers, we actually ended up giving 19%-20% of our income to missions. The missions listed here are partners. As we support them through prayer, encouragement, physical service, and financial support, they are able to faithfully carry out the task of being and making disciples of Jesus locally, regionally, and globally.
Thank you for helping us Unleash the Gospel through the following partners.
Therefore, go and make disciples of all the nations, baptizing them in the name of the Father and the Son and the Holy Spirit. (Matthew 28:18-20)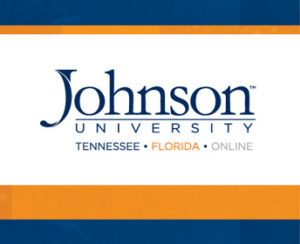 Johnson University
Located in Kissimmee, FL, Johnson University lives with one mission – to educate and train men and women to lead the mission and ministry of Christ's church. Their faculty and staff serve as guides and mentors – preparing students for ministry and through a variety of degree options and ministry emphases.

Lake Aurora Christian Camp & Retreat Center
Located in Lake Wales, FL, Lake Aurora Christian Camp and Retreat Center is an extension of the Christian church dedicated to providing meaningful programs in a beautiful outdoor setting. It is a place where youth, adults, and families can take time to enrich their personal relationship with Jesus Christ, fellowship with each other and prepare for service, while discovering God's will for their lives.

One Hope International
Located in Sanford, FL the mission of One Hope International is to meet the needs of the homeless and needy in the community by utilizing donations of Bibles, food, hygiene products, and more from local resources and churches. The goal beyond meeting those physical needs is doing it with the love that comes from Jesus to be an example of the Gospel and show the One Hope of Christ to those who may be searching for it.

Open Door Haiti
Located in the country of Haiti, Open Door Haiti exists to transform communities in Haiti spiritually, educationally, economically, physically and socially to further the Gospel of Jesus Christ.

Team Expansion Tokyo
Located in Tokyo, Japan, Team Expansion Tokyo's purpose is to: serve the body of Christ in Japan, encourage Japanese to commit their lives to Jesus Christ, and build a network of disciples in metropolitan Tokyo and beyond.

InterVarsity Christian Fellowship
Located in Orlando and Sanford/Lake Mary, FL, InterVarsity Christian Fellowship is an evangelical campus mission serving South Asian American students at the University of Central Florida and Seminole State College. Their vision is to see students and faculty transformed by the Gospel of Jesus Christ.

The Pregnancy Centers
Located in Sanford and Oviedo, FL, The Pregnancy Centers of Sanford & Oviedo exist to offer women alternatives to abortion by modeling the love of Jesus Christ through compassionate lay-counseling and the resources to empower her to make a life-affirming decision.