Sunday Morning Worship Services

Our lively worship service begins at 10am, and our worship music style is contemporary and the dress is casual. Come early! We offer hot coffee, tea, bagels, and other tasty snacks before each service in our Fellowship Hall.

Options for Families

A staffed Nursery and Pre-K class is available during our 10am service. We have a K-5th class during our 10am service. Visit our Oceana Family Ministries page for more information!
We encourage you to visit our information desk, called The Dock, in the foyer if you have any questions or are in need of follow-up. Stop by the Fellowship Hall also to grab the IDR cards that are of interest to you! Don't know what IDRs are yet? Visit our IDRs (small groups) page to find out because, at Safeharbor, IDRs are where real life-change happens.
How to Find Us
We are approximately 3/4 of a mile North of the intersection of Upsala Road and 46 A.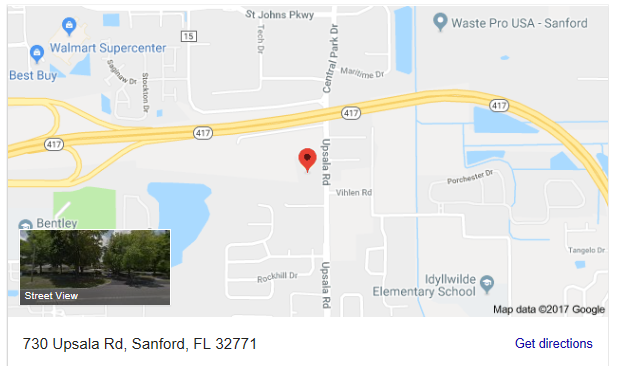 Click image to be redirected to Google Maps.
From Orlando:
At exit 101A, take ramp right for CR-46A toward Sanford / Heathrow 0.5 mi
Turn right onto CR-46A East / He Thomas Jr Pkwy
Proceed on HE Thomas Jr Pkwy about 4 miles
Make left onto Upsala Rd
Arrive at 730 Upsala Rd (on your left)
From Deltona/Deland/Orange City:
At exit 101C, take ramp right for CR-46A toward Sanford / Heathrow 0.5 mi
Turn right onto CR-46A East / He Thomas Jr Pkwy
Proceed on HE Thomas Jr Pkwy about 4 miles
Make left onto Upsala Rd
Arrive at 730 Upsala Rd (on your left)
Safeharbor Christian Church